AGA Aquarium service is poised to take care of all your aquarium needs. In addition to regular maintenance, we can also provide custom design, installation, equipment and repairs, relocation services, rentals and even food and dry goods if you need them.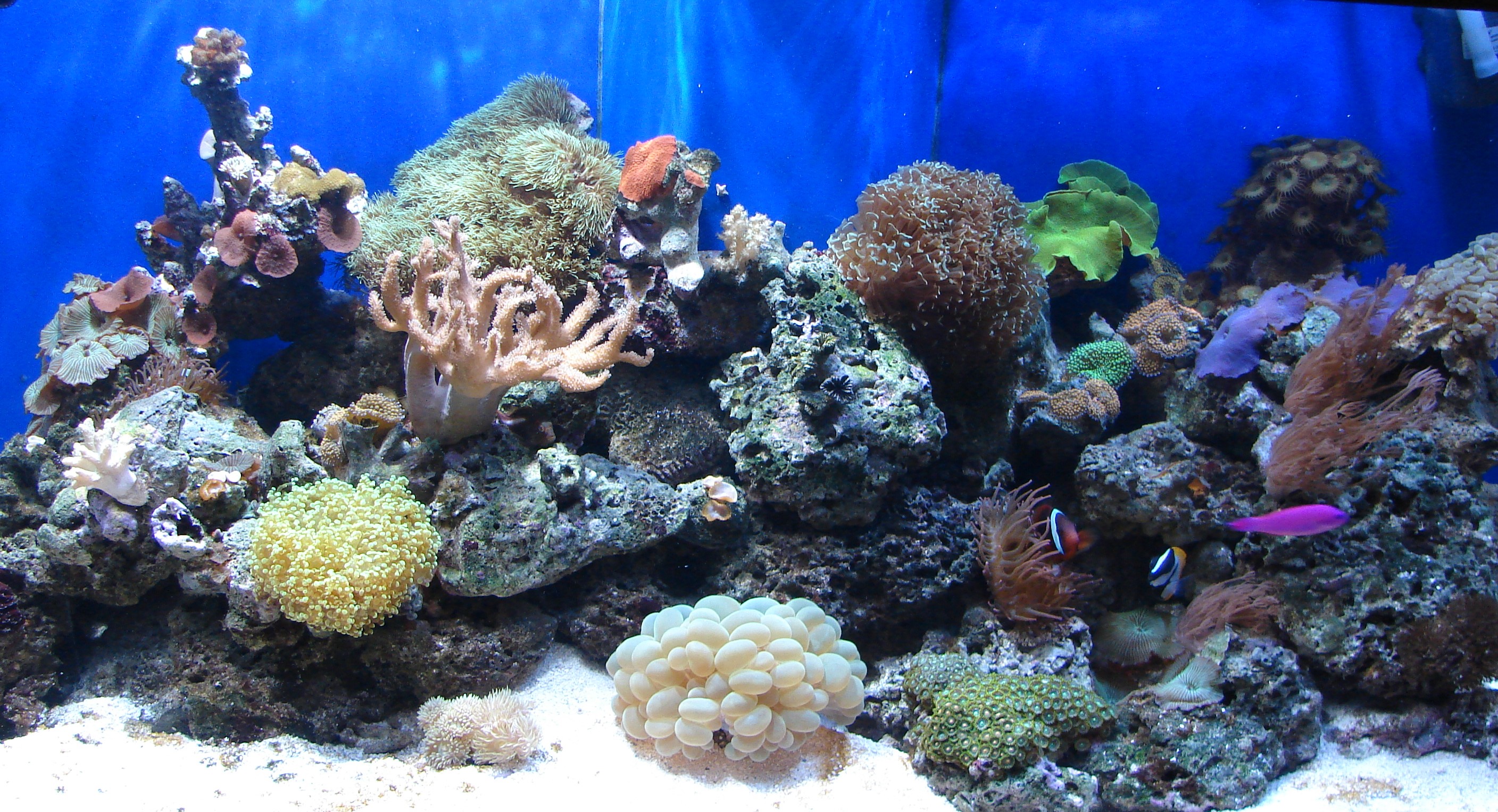 Maintenance
AGA Aquarium Service provides routine maintenance which includes the following:
Water Changes
Cleaning of glass or acrylic
Siphoning of sand
Cleaning of light lens when needed
Cleaning of protein skimmers
Replacement of filter media
Removal of salt creep
Water quality testing
Installation
AGA will install your new aquarium and equipment for you. Our installations are done in a clean and service friendly manner. With over a decade of plumbing experience and understanding of water flow and the dynamics of head pressure changes due to plumbing, we deliver the best possible performance of your equipment.
Equipment and Repair
We can provide a vast variety of equipment to our customer, from affordable solutions, to top of the line manufacturers. AGA can also provide custom products, including sumps, skimmers, and tanks. We will also replace or repair broken or dilapidated equipment, depending on the condition of the item.
Aquascaping and Custom Design
An aquarium is living art and should be treated as such. We will help our customer achieve the visual potential and satisfaction a healthy aquarium can provide. We also will help plan and design custom acrylic aquariums and life-support for the more serious hobbyist. Our planning and design of custom installations are done with keeping a balance ecological system in place.
Relocation and Delivery
AGA Aquarium Service will relocate your existing aquarium (up to 100 miles) and livestock, providing temporary life-support for fish and livestock. Disrupting an existing eco system can be stressful on fish and livestock, however with proper handling and care, the chance of loss is minimized considerably. We will also deliver a new aquarium that was bought elsewhere for those customers that may not have the means to do so.
Aquarium Rentals
AGA Aquarium Service offers aquarium rentals. Please call 813.480.9971 for pricing and availability details.
Dry Goods and Food
We are capable to provide frozen and non-frozen foods to our customer. Dry goods such as buffers, bulbs, filters, cleaning wands….etc is one more thing AGA has to offer its customers. Our prices are reasonable and competitive. This service is provided to those customers who request it, without the "hard sell" attitude. AGA Aquarium Service's first goal is in providing professional services with a friendly, personal attitude first and foremost.
Terrarium and Vivarium
Call 813.480.9971 for details.